Testimonials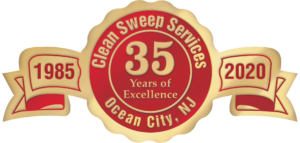 I really appreciate the care and attention you give to our home,  making it truly feel like a vacation when we get there !  
Thank you, Nan September 2019
The girls did a wonderful job in the condo.
Thank you, Joey  May 2019
My windows look great!
Thank you so much, Lisa  May 2019
The house power washing was excellent!
Thank you, David  June 2019
The team was fantastic! So happy we found your service.
Adriane   June 2019
Thank you so much for a great job. My house looks great.
Beth O. May 2019
Thank you for doing such a great job on my home.
Erica  2019
Everything was spic and span when I got home from work on both cleaning days.
Regina  May 2019
To the crew that was at my home, you went above and beyond!
Thank you, Peggy  2019
Thank you!! My house looks and smells great!!
Beth R.  June 2019
The cleaning was great!
Thank you, Daria  July 2019
A great big A+ to the cleaning team that was here today.
Many thanks, Jeanne  July 2019
The house came out great. We are very happy with the spring cleaning.
Nick  September 2019
I came home to an immaculate house today. Thank you to my crew!
Regina  July 2019
I don't know how your ladies move in this weather- let alone clean- but they do! Thank goodness for them.
Bonnie  July 2019
Lovely job, as usual.
Thank you, Erica  June 2019
Your cleaning teams are the best! They have always done a beautiful job. I am not sure why I ever waited so long!!
Dottie  August 2019
The house looked awesome when we checked in.
Thanks!  Matthew  July 2019
Thanks for a great job I can now see out of my windows. Power washing is also a great job!
Thanks, Kathy  June 2019
Your staff just left, wonderful job. [The crew] is great. Very professional.
Frank  August 2019
Nice job both days!
Karen  June 2019
I am very happy with your service. The crew did such a great job.
Susan  2019
The crew did a great job!
Dan  2019
The group that was sent here last Friday was GREAT!!! They did so good and everything was perfect.
Thank you. Good job.
Cathy  June 2019
 Please pass on my great satisfaction with the crew that came out yesterday. I'm just so pleased with the workmanship and pride that was taken cleaning my home. They were really good. Loved them!
Jeanne  April 2019
Yes, I have been a longtime client of this fine Company. They always live up to my expectation of good service with fine professional workers.
Joan
Clean Sweep Services was amazing. They were professional, fast, and left my house looking amazing. I would highly recommend them.
Jannice
Cleansweepservices have been taking care of our house for the past 4 years. The workers are pleasant and professional and on several occasions have notified us of a problem while we are away.
Mary 2018
I wanted to say thank you for the excellent and reliable service you've provided me on each and every turnover throughout the years.  I never had one customer call regarding a problem with your service and I received consistent five star ratings on VRBO which always mentioned the cleanliness of the home.  It was so crucial for me to be able to rely on your teams as I lived a long way from Ocean City in recent years. I would recommend Clean Sweep to anyone. 
Dave August 2019
Thank you so VERY much for your service today! I walked in and was extremely thankful that my home was not only clean but that all my items were right where they belonged. I am so looking forward to using Clean Sweep in the future. The promises and praise of the company made during the initial consult were delivered.
Lisa July 2019
Discouraged after trying two cleaning services which proved to be unreliable and/or sub-par, I was thrilled to find that Clean Sweep offered professional, superior quality service at affordable prices. They are personable, organized, flexible, and dependable. This year our summer home has been cleaned by a well-trained, and friendly team of ladies, who are respectful and thorough. They do an excellent, unobtrusive job whether we are in town or away. The schedule is set and my credit card is charged; it's a no hassle way to enjoy the summer without constantly feeling like I'm running a B & B for family and friends. An added plus was their window washing service, arranged by phone from Maryland in the spring. We kicked off the season with a sparkling clean and bright get-away, it was a true pleasure to arrive and just hit the beach with a good book. It's an outstanding service.
When you need the best, your tenants expect the best, most reputable and reliable professional home and condo cleaning and maintenance anywhere at the shore…..you really only have one phone number to call and sent your worries to someone else's brain.
Choose Rose Balic and your family will thank you, and your tenants will choose to return again and again.
Clean sweep is dependable, reliable and ever so helpful when one needs that extra cleaning before company comes or before a party is thrown. I'd be lost without them!